Lunch with a Lawer
We are personally inviting you to have lunch with one of our family lawyers, so you can get your family law questions answered for free.
Our unique 'Lunch with a Lawyer' community makes the challenging time of separation, a little less overwhelming and daunting. You can get information and guidance about your individual situation from a qualified family lawyer through a convenient and free online forum. You will feel more empowered and in control and have a better understanding of your rights and entitlements.
Click the 'Access Lunch with a Lawyer' button below to connect with us and share your journey, and let our team provide the guidance and reliable information you need. It's our way of being there for you.
Join our 'Lunch with a Lawyer' Facebook Group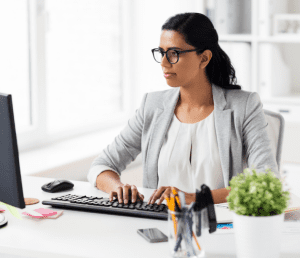 Reputable Experience
Our caring and knowledgeable team of family lawyers practice exclusively in family law and have over 75 years combined experience. We can help you find the best pathway forward following separation, whether that is by way of an out of court settlement or by advocating for your interests in court.
We offer a free 20 minute phone consultation if you would like to have a chat with one of our family lawyers about your individual situation.
Communication
We will listen, consult, explain and report to you on all aspects of your situation.
We know you are going through a difficult time, and you need clear advice and sound options.
We help you to think ahead, and to be informed about all possible outcomes and procedures available to you, to make complex legal matters as simple as possible.
The First Step
Looking to take the first step?:
One on one consultation

Advice about outcomes, process and costs

Simple and clear steps to get you started
Divorce & Separation
Legal and practical advice on separating and divorce

Do it yourself divorces




Complex matters
Property Settlements & Financial Agreements 
Reaching agreement




Going to court




Complex property matters including businesses and farming properties
We can help to sound out your worries, and give you solid and practical guidance.
In all aspects of our work, we offer understanding and guidance, to get you quick results and expert advice, for a justifiable cost.

"Dear Lee, Niki and Melinda. Thank you for your dedicated hard work, the long hours you put in, and for your determination in gaining our successful outcome in the appeal."
"Lee and Staff, Thank you all for your friendly and helpful advice and guidance at a time when it is needed most!"
"Lee and Ladies, Thank you so very much for all your hard work in organising closure in our case. We are now able to organise a future for ourselves (finally!)"
"I could not have been more happy with the service I received.  Felt like I made a new friend. Many thanks."
"Dear Lee and staff, On behalf of my family and I, we would like to thank you for everything you have done to help us.  You made a difficult time so much easier, and helped us get results which will allow us to live a safer and more fulfilling life – for this I am forever thankful and hope I can pay it forward some day. I can't find words to describe how grateful we are – so thank you, thank you, thank you.  I am so glad I met you."
"Lee, Thank you for your professionalism and more so your personable approach to me. Your astute awareness of the client's stress that comes with dealing with a lifetime of accrued assets and especially the family home, was very much appreciated. From my past dealings with the legal fraternity, it is a quality that is often missing."
"Lee, A huge thank you for your support, understanding and all the stress you have taken away from me at this time. You are special."
"Warmest and sincere gratitude. Sometimes simple words say it best. Thankyou Lee and your attentive secretaries."
"Lee was very thoughtful in her handling of my case. She is mindful of the pressures of time and cost commitments of her clients, and is supportive to ensure their mental survival of court proceedings and processes."
"Many thanks again for your great support and wonderful representation, I am so appreciative to have found the best solicitor. You have made this whole process much easier than I could have imagined."
"We would like to thank you for your assistance with our recent family court matters. Your thoughtfulness and personal advice (in addition to professional service) during this stressful time was much appreciated by us both. We wish you well in the future. Thank you!"
"Lee, thanks for everything you have done. I'm a better and more confident person than I ever was and a lot of that has come down to you and can't thankyou enough for that. You will always be in my heart. "
Contact Galloway Family Law:
Level 1, 14 Bulwer Street, Maitland NSW 2320
02 4933 0500